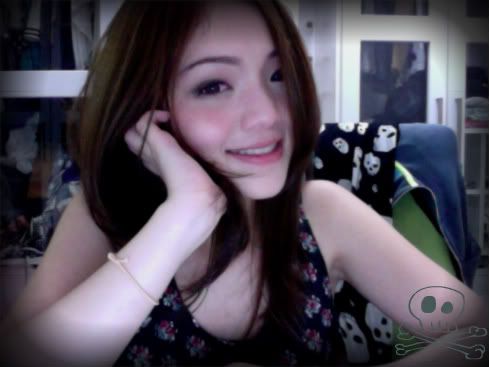 Hi Earthlings, I've finally decided to blog. No particular reason or so. I just felt like it.
October is half gone and Semester 2 had just started for me. I'm feeling really happy

and grateful these days especially to be able to take a
leap
forward and leave what's
supposed to be left to the past. For that, I have to give credit to PZ and thank you to
those who've been there
for
me

along the way.
Last Saturday, I slept wrong on my neck and failed to move my neck. It hurts like hell and I start bawling whenever I (or someone)
accidentally triggered the pain. *shudders* Well, it sort of reminded me not to take little things for granted, yes, like moving your neck.
Currently
recuperating
(Y).
All I can think of A is Australia. It's the BEST trip I've ever had for the past nineteen years. I had a lot of my BEST ___ there. I had the
BEST
ribs,
BEST dutch pancakes, BEST alcohol drink, BEST macrons, BEST pizza
and it goes on and on... I really would
love
to go there again soon, keeping
my fingers crossed.